Did you know Clear aligners are a better and faster solution than braces?
Unlike braces, Clear Aligners are removable.
Do you have more questions? Dr Kanowitz will help you.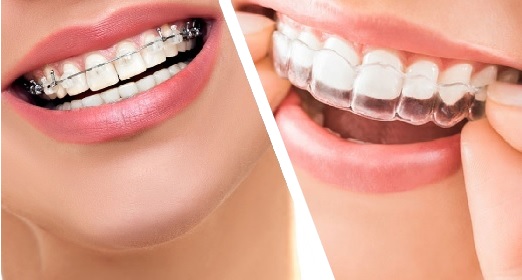 What Sets us Apart to other Practices
Clear Aligners are the comfortable and innovative way to get beautiful straight teeth you've always wanted — without braces. Schedule a consultation with our team so we can evaluate if Clear Aligners are right for you.
Clear Aligners progressively straighten teeth using a series of transparent aligners which are custom made to fit comfortably over your teeth so that they are virtually undetectable. Each Clear Aligner is specifically tailored to the individual patient using 3-D computer imaging, which allows  you to view a computerised representation of  your teeth before and after treatment. Clear Aligners have been proven to be highly effective and accurate.
Why Should I Get Clear Aligners?
The plastic aligners comes with the flexibility of being easy to remove so you can eat and drink whatever you like. There are no metal wires to trap food, cause mouth abrasions or get in the way when you brush or floss your teeth.
Clear Aligner is suitable to treat the following conditions:
Crowded teeth

Gaps between teeth

Overbites

Underbites

Crooked teeth
How Do Clear Aligner work?
A series of plastic aligners are created to sequentially move your teeth from the initial point to the desired position. Every couple of weeks you'll receive a new set of aligners until a slight shift has occurred. Results are noticeable after wearing each aligner and will ultimately move your teeth into alignment and correct crowding or spacing problems.
Total treatment time averages 9-15 months but will vary depending on each case.
Do you feel conscious when smiling?
Call 

Dr Kanowitz

Now!
We help in creating your smile!
Our Practice
"There is always a risk for any surgical or invasive procedure.  Hence, before proceeding, we recommend you to seek a second opinion from an appropriately qualified health practitioner."